Choosing the Best Cryptocurrency Exchange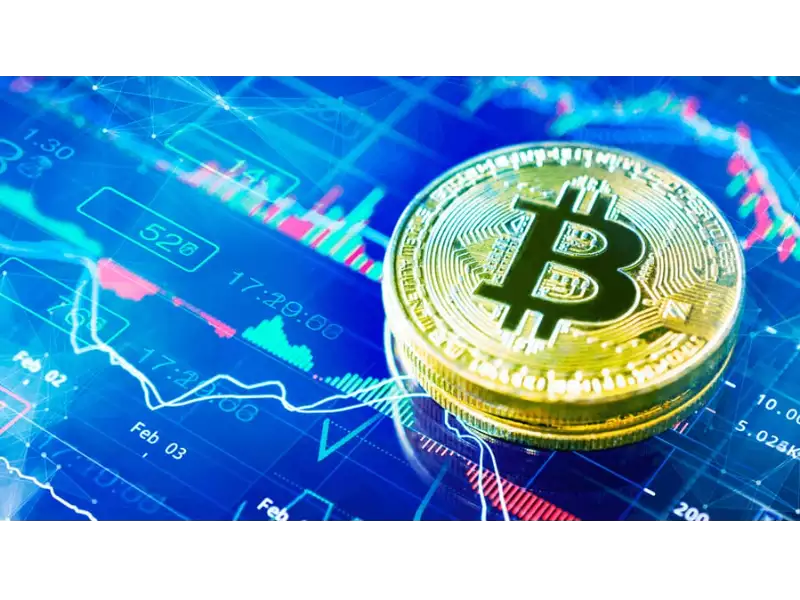 Choosing the best cryptocurrency exchange can be a tough decision, but it's something you should consider if you plan to use crypto. After all, choosing the right exchange can help you make the most of your investments. The most popular exchanges include OKX, Bisq, eToro, and Paxful, but it's important to choose the right one for you.
eToro
eToro is a social trading platform that offers investors a chance to share and copy trades from successful crypto traders. There are over 10 million users, and eToro offers users a variety of investment options, including stocks, ETFs, Contract for Difference (CFD) assets, and crypto.
eToro is a good choice for novice crypto traders. Its user interface is straightforward and easy to navigate, and its built-in search is intuitive. This platform also offers a variety of social trading features to help new investors get started.
To start using eToro, users must first sign up and verify their identity. Users can use a photo ID or utility bill to prove their identity.
Kraken
Located in San Francisco, California, Kraken is one of the oldest and most trusted cryptocurrency exchanges in the world. It is fully regulated and complies with all applicable laws and regulations. It is registered with the FinCEN in the US and FINTRAC in Canada. It offers a wide range of features.
Kraken offers an excellent user experience, with a user-friendly interface. The platform also has a lot of liquidity, which makes it easy to complete orders. It also supports on-chain and off-chain staking. Staking allows users to earn rewards for holding crypto assets.
Kraken's platform supports over 150 cryptocurrencies. They also offer futures and margin trading platforms.
Coinbase
Whether you are looking for a platform to buy, sell, and trade a variety of cryptocurrencies, Coinbase is one of the best. This exchange is popular with businesses, seasoned investors, and crypto newbies.
Coinbase provides a user-friendly trading experience that's easy to navigate. Users can buy and sell a variety of digital coins and tokens, including Bitcoin.
Coinbase has the second highest trading volume of all exchanges. This makes it a great choice for faster trades. The exchange is also a great place to stay up to date on news and crypto projects.
Coinbase also has robust security measures, including insurance against cybercrime and a secure, integrated asset storage system. In addition, the exchange offers a variety of educational resources, including online courses and video lessons.
Paxful
Founded in July 2015, Paxful is a peer to peer exchange that allows you to trade cryptocurrencies. This exchange has over 6 million members and has grown into one of the largest peer to peer markets in the world.
Paxful uses a number of security measures to ensure your funds are safe. You'll be able to set up a secure online wallet when you sign up. In addition, the exchange also uses standard practice encryption.
The Paxful website allows you to create an account and check your balance in BTC. In addition, you'll be able to buy Bitcoin using your existing balance. You'll also be able to add a bit of functionality to your account, such as adding protection against CSRF attacks, SQL injections, and XSS.
OKX
Founded in January 2017, OKX is a global crypto derivatives trading platform that offers access to a wide range of crypto derivatives. It offers trading in more than 300 cryptocurrencies. It is a crypto-to-crypto exchange that supports both spot and futures markets.
It offers advanced trading tools, such as margin trading, C2C loans, and mining. It also offers consumer support. It has offices in Hong Kong and Malaysia. The platform has a strong social media presence. It is also known for its clear and easy to use interface.
OKX has a native token called OKB. The token is based on Proof-of-Stake consensus. This token grants users voting rights and governance rights. It is also used to pay fees.
Bisq
Whether you're looking to invest in cryptocurrency or just diversify your portfolio, Bisq is one of the best places to do so. The platform has a user-friendly interface that's suitable for beginner traders. It offers a variety of currencies, including Bitcoin, Ethereum, Dogecoin, and Litecoin.
Bisq is a decentralized, peer-to-peer exchange, meaning you won't have to deal with a third party to buy or sell your crypto. It also has an impressive number of payment options. You can deposit or withdraw fiat currency, or you can buy and sell crypto via the web, through its mobile app, or through its web portal.
The Bisq app allows you to monitor your holdings on the exchange, and you can make trades on the go. You can also report to Bisq's customer support team via email.